Yesterday I went to the west side again just to see what was going on, and arrived just in time to see a huge group of playful whales pass by close to shore at Land Bank's Westside Preserve. This was one of those encounters where photos do so much more than words....
Nine of the 30 or so whales on the surface at once, heading towards Land Bank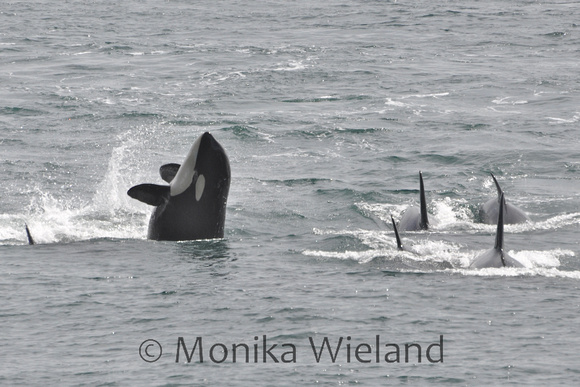 A young whale breaches alongside five others who have just surfaced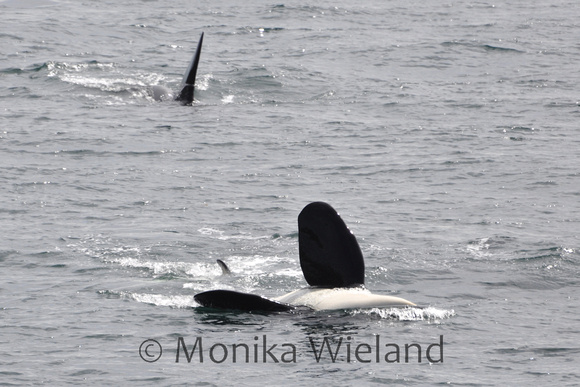 A whale surfaces upside down, pec fins in the air
The same whale does an inverted tailslap
The same whale then rolls over and does a pec slap as J27 Blackberry surfaces behind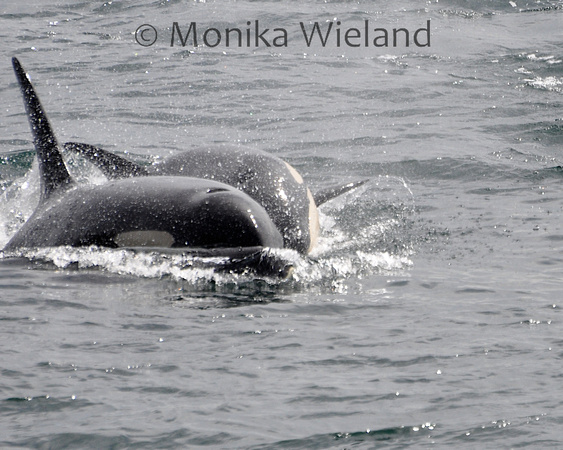 J28 Polaris surfaces nose-to-nose with her calf J46 Star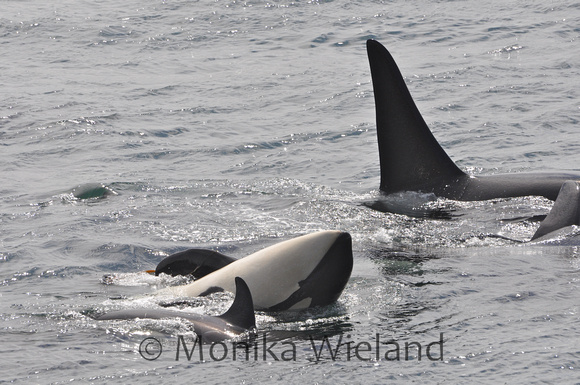 A young whale does an inverted spyhop, surfacing between an adult male and a calf
An orca doing an inverted tailslap sends strands of kelp into the air alongside four other whales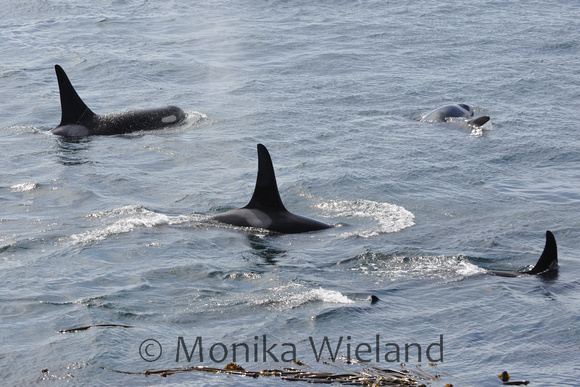 J28 Polaris surfaces with a small strand of kelp across her nose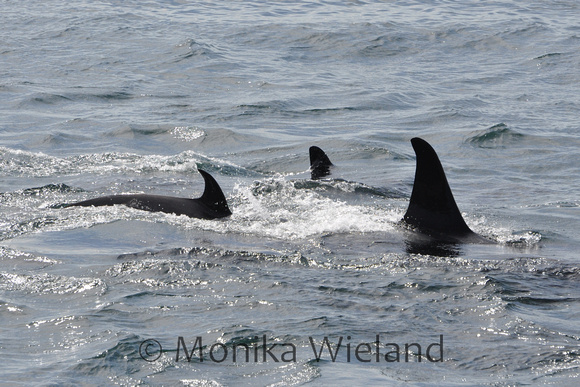 Having seen only J-Pod whales and the L12 subgroup, I was surprised to see L82 Kasatka and her calf L116 pop up
L22 Spirit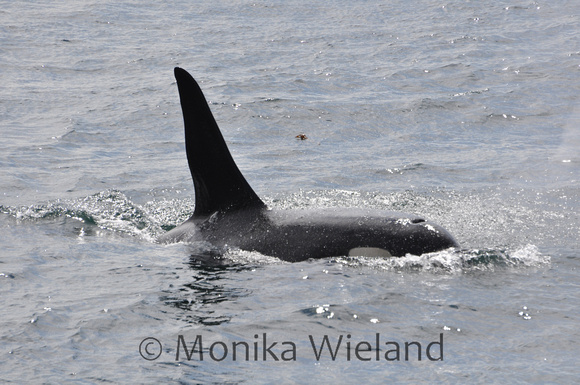 L89 Solstice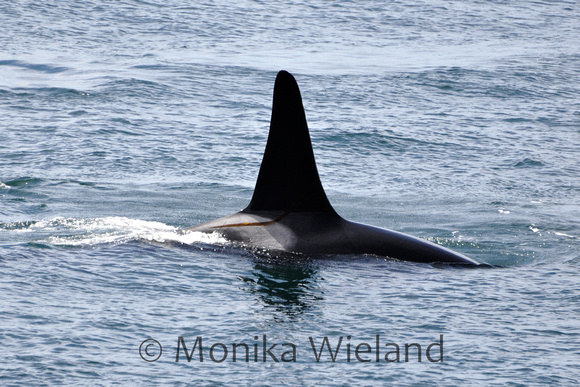 L85 Mystery with a strand of kelp across his dorsal fin and saddle patch
L41 Mega
The whole thing only lasted a few minutes, but boy was it amazing! See larger version of all the photos in
this photo gallery
, where you can also order prints.